Transmission and spread of Ebola virus disease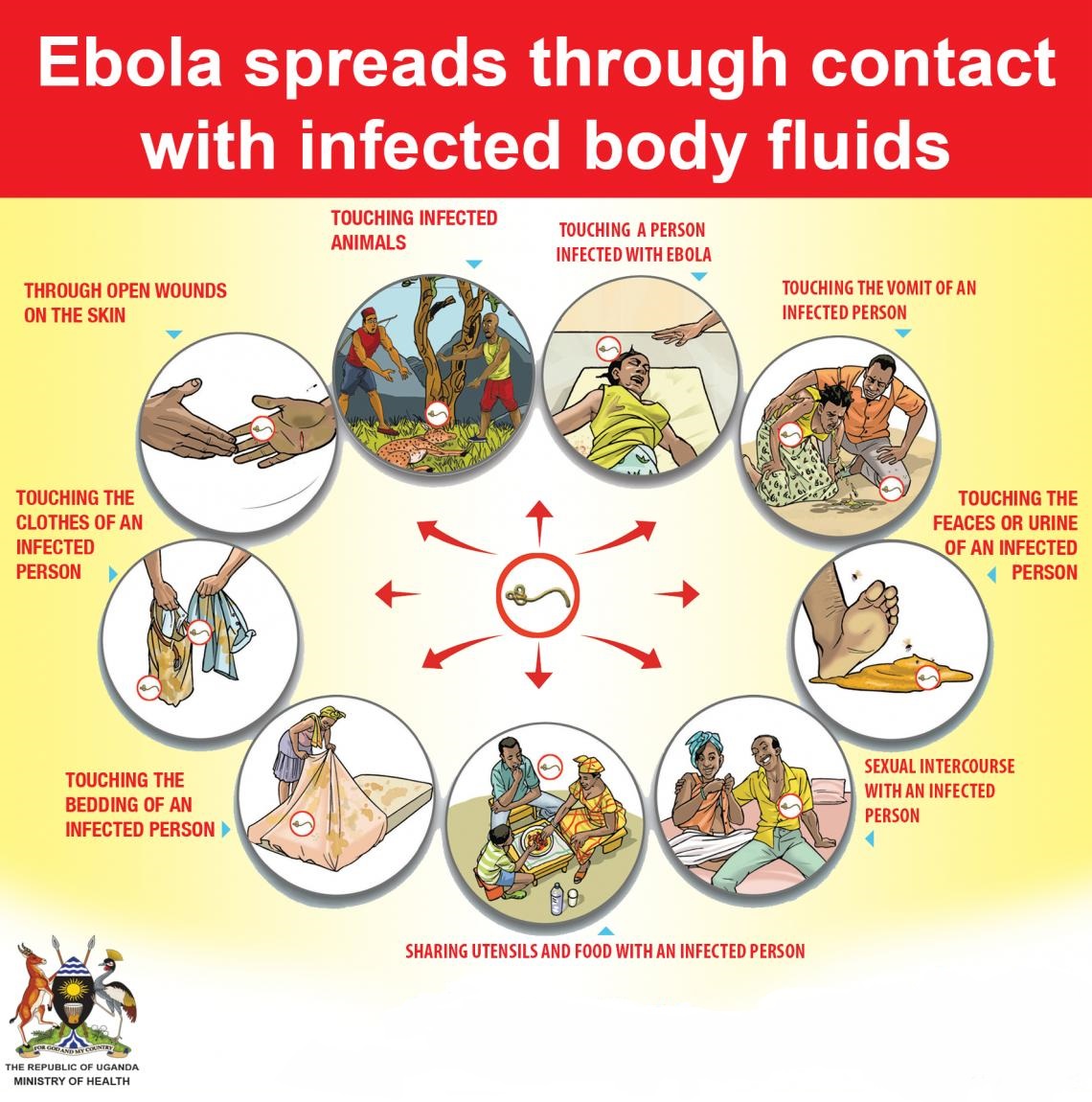 Ebola is spread through direct physical contact with body fluids like blood, saliva, stool, vomit, urine and sweat of an infected person or animal.


Ebola can also be spread through using skin piercing instruments that have been used by a person infected with Ebola.



Ebola can also be transmitted through by touching people or animals that have died from Ebola.