Signs and symptoms of Ebola virus disease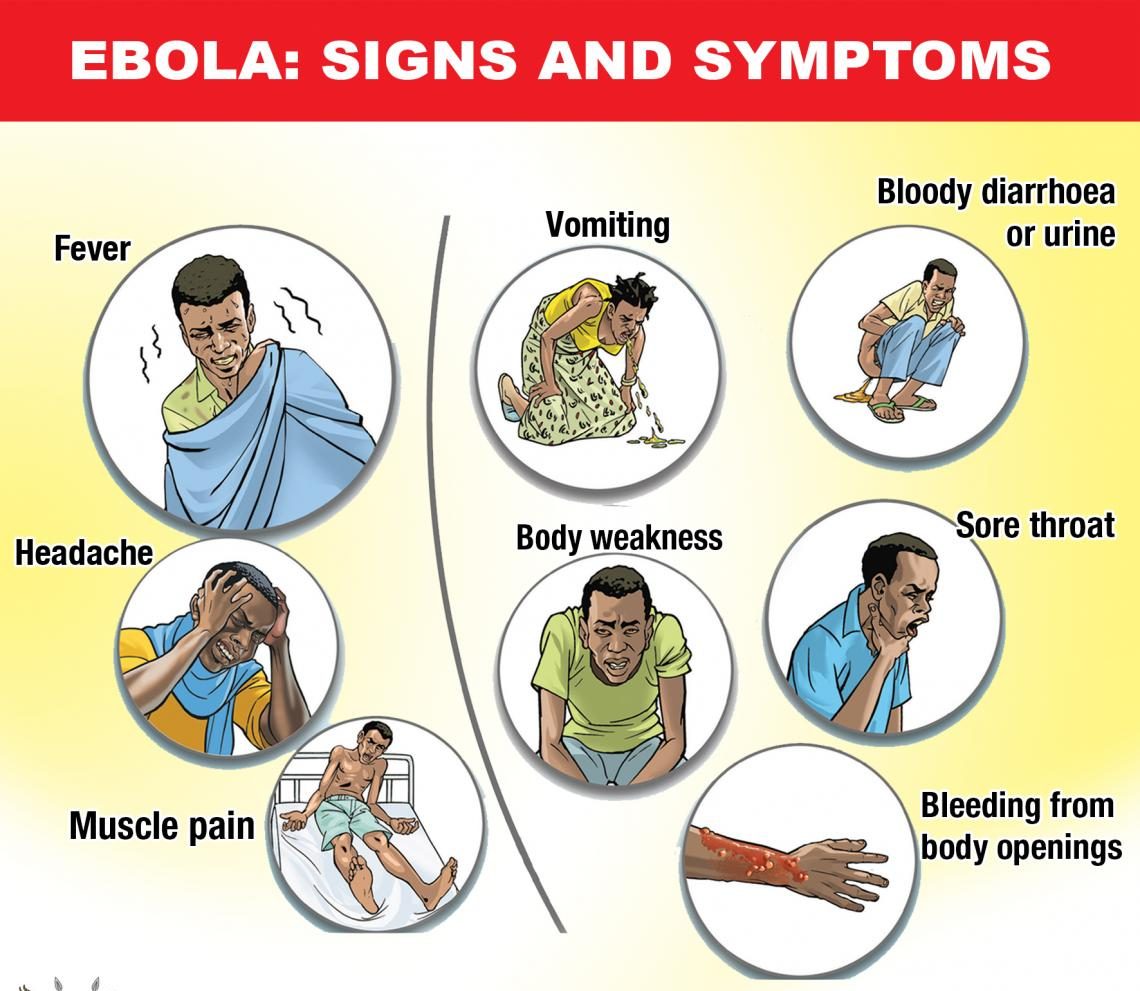 Ebola is a serious and often deadly disease. Symptoms include high fever and bleeding through body openings.
---
Ebola is very infectious, kills in a short time BUT can be prevented through early treatment with trained health professionals.
What are the signs and symptoms of Ebola?
Sudden onset of fever

Headache

Intense body weakness

Muscle pain

Sore throat

Vomiting

Bloody diarrhoea or urine

Bleeding from body openings